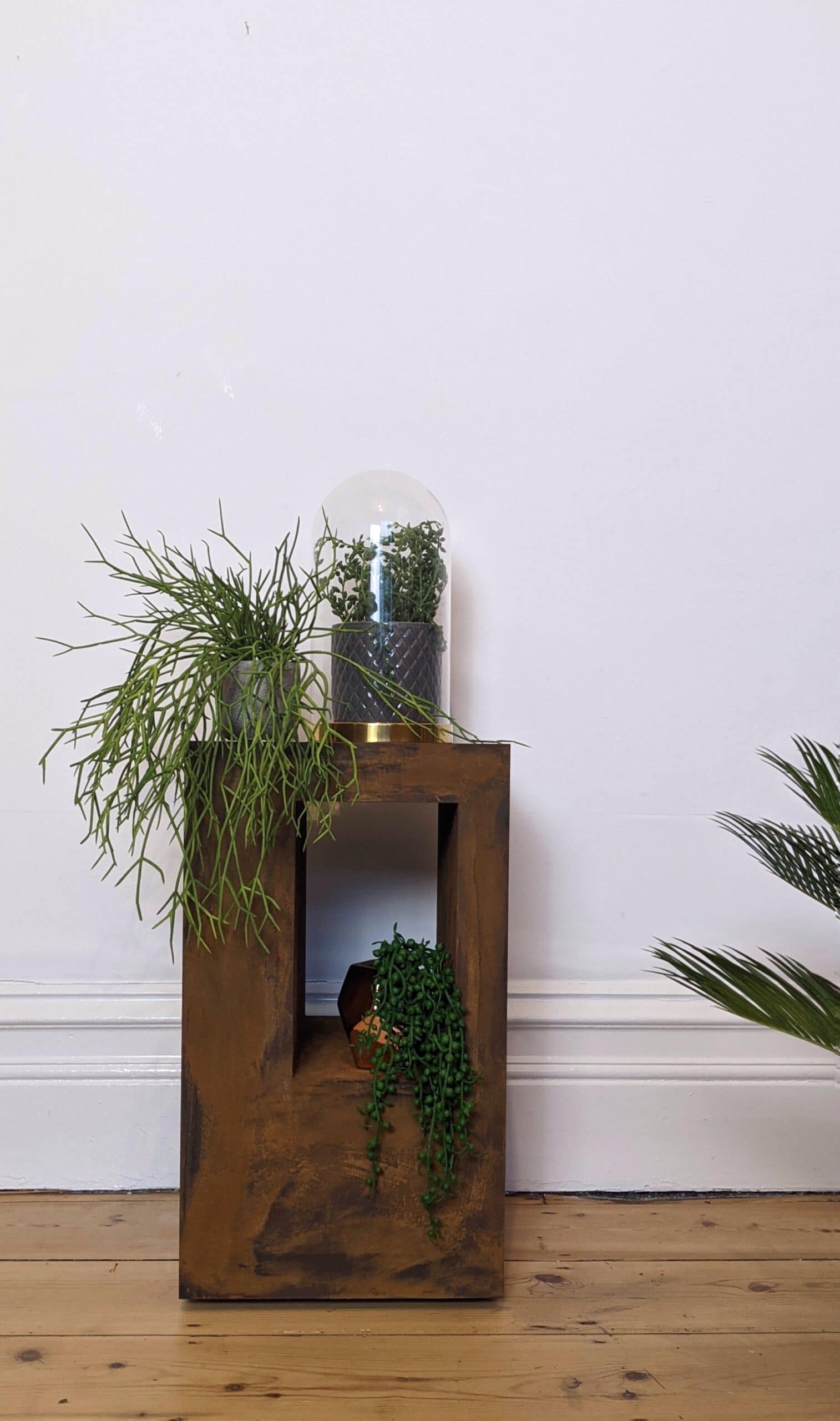 Meet Mars! Named (by our smarty pants 7 year old daughter) after the rusty red planet and now available in our shop! Here's the blurb…
This modern, industrial style piece has been created with a specialist paint that forms a real rust finish to give the impression of a decaying metal cube. It would look great in a modern loft style setting, a contemporary interior or even in a period home dressed as we have here with plants. It could be used as a side table in a living room, a nightstand, a plinth for art or a plant stand.
Please be aware that this is a genuine rust finish and the will continue to change over time. It will also mark easily as it is unfinished but this should be accepted and embraced as part of the developing patina.
@craigandrosepaints #craigandrose #rusty #patina #rust #industrialstyledecor #industrialhome #painteffect #industrialstyle #rustyfurniture #texture #patinaperfection #myindustrialhome #thehouseofup #upcycledfurniture #upcycling #interiortrends2021 #furnitureart #uniquefurniture #distressedfurniture #industrialaesthetic #rusticdecor #corrosion #mycolourfulupcycle #livingetc #banthebeige #interiorswithpersonality #deliciousdarkdecor #plantstand #interioreccentric #sidetable
Via @WebbAndGray on Instagram