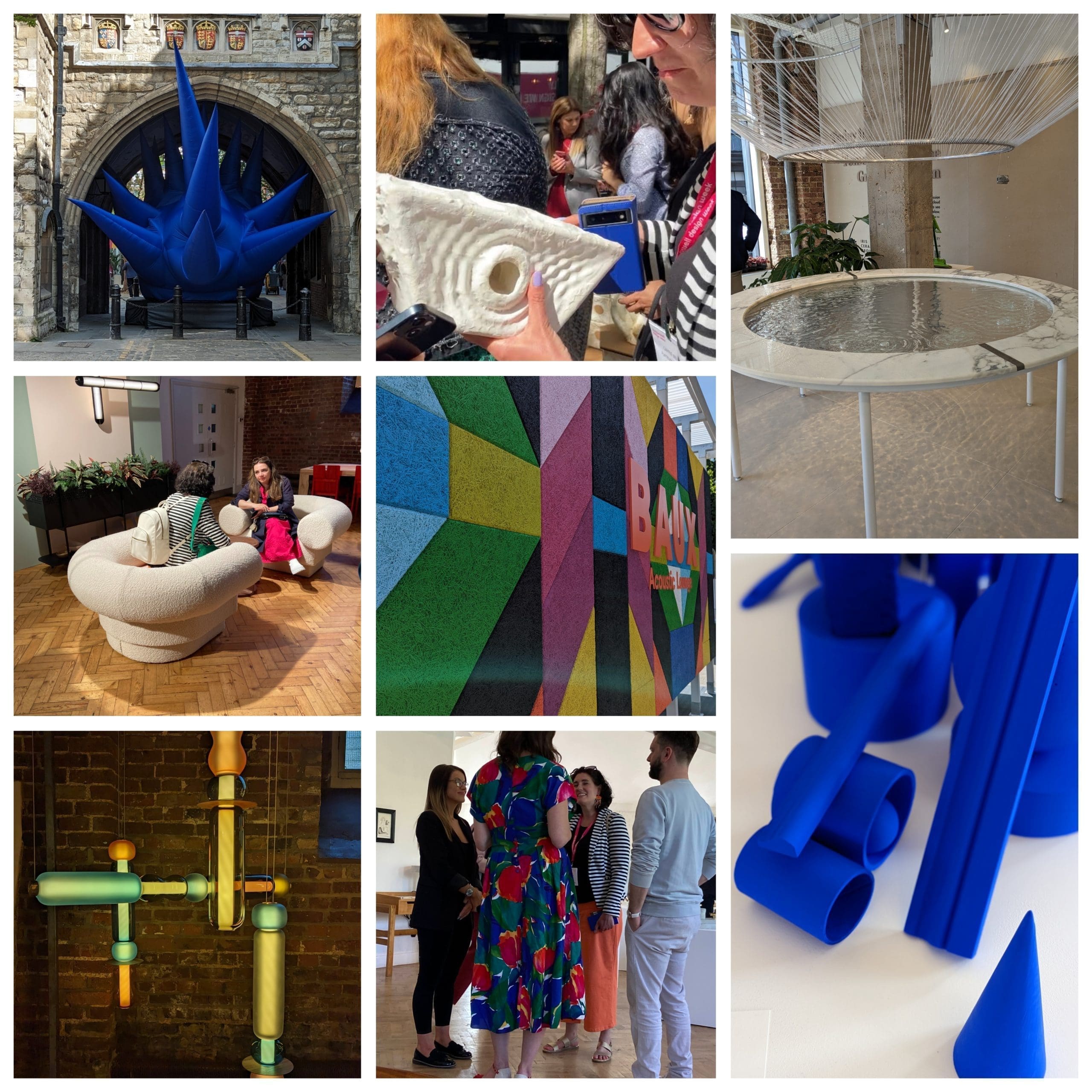 Clerkenwell Design Week/ 2023 Highlights
Clerkenwell Design Week 2023 was a major event in the world of design, showcasing the latest trends and innovations in furniture, lighting, and homewares. The event took place from May 23-25 in London, and attracted over 35,000 visitors from around the world.
Having taken part in The House of Upcycling showcase at Clerkenwell Design Week 2022, for me this year was all about observing, learning and being inspired! I was invited to join a tour organised by The British Institute of Interior Design (BIID) exploring some of the sustainability focused exhibitors. The tour started at Solus Ceramics where we saw a collaboration between Iris Ceramica Group and Architects Szczepaniak Teh. Cloud to Cloud explores the water cycle, its importance, and our dependence upon it.
Sustainability was a major theme at the event, with many exhibitors showcasing their sustainable products and practices. For example, British furniture maker Sebastian Cox presented his first lounge chair made from UK-grown wood and upholstered using entirely natural non-toxic materials.
Circular design was also a focus, with many exhibitors exploring ways to create products that can be reused or recycled. Natural materials were popular, with many exhibitors using materials such as wood, stone, and cork. And, more radically, PLP Architects showcased their work exploring the building properties of mycelium. These fungus-based building blocks were fascinating with their strange spongy texture – rather like huge chunks of brie!
Collaborations were a key trend, with many exhibitors partnering with other brands to create new products or experiences. For example, Morag Myerscough collaborated with BAUX to create an installation made from recycled plastic. My personal favourite was the Yes Colours x Portaire exhibit – a still life of abstract shapes painted in their trademark velvety Electric Blue colour – gorgeous!
More to come in a future blog post on what I saw at Clerkenwell and in particular the subject of sustainability in design!