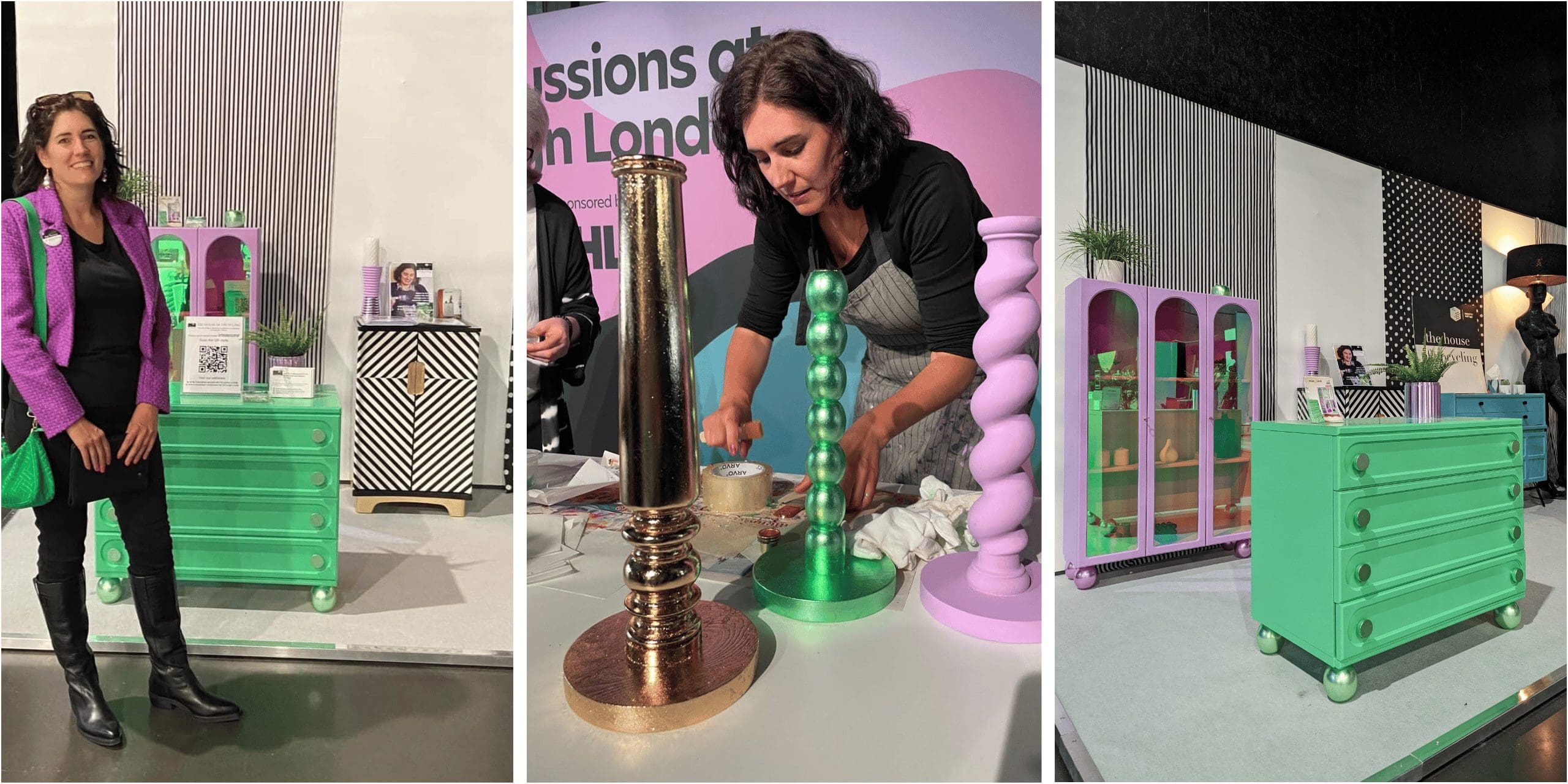 The Future of Upcycling/ Is 'Upcycling' Still a Dirty Word?
I was recently asked by Reclaim Magazine to contribute to an article discussing upcycling and its future. Here are my thoughts.
The word upcycling has always been problematic! It is a perfectly good term in itself and very accurate as it describes how we are elevating the piece from what it was previously, as opposed to just fixing or even restoring it. However, it has always had a bit of a stigma attached to it within the interiors industry. There are historical reasons for this – furniture upcycling as we know it really took off from the shabby-chic aesthetic which was much imitated, often with poor quality results. In the minds of the general public this image of upcycling stuck.
The word upcycling has always been problematic…. it has always had a bit of a stigma attached to it within the interiors industry.

Carrie Webb, Reclaim Magazine January 2023
I think part of this problem is that the term is too generic. The main differentiation that needs to be made is between amateur and professional upcycling. Amateaur upcycling is great and I think everyone should have a go at creating their own pieces – it's environmentally friendly, cost effective and good fun. Anyone can call themselves an upcycler and should! We all need to be re-using old things and making them new again for the sake of the planet. But this is very different from the skilled, labour intensive and design-led work of a professional furniture upcycler.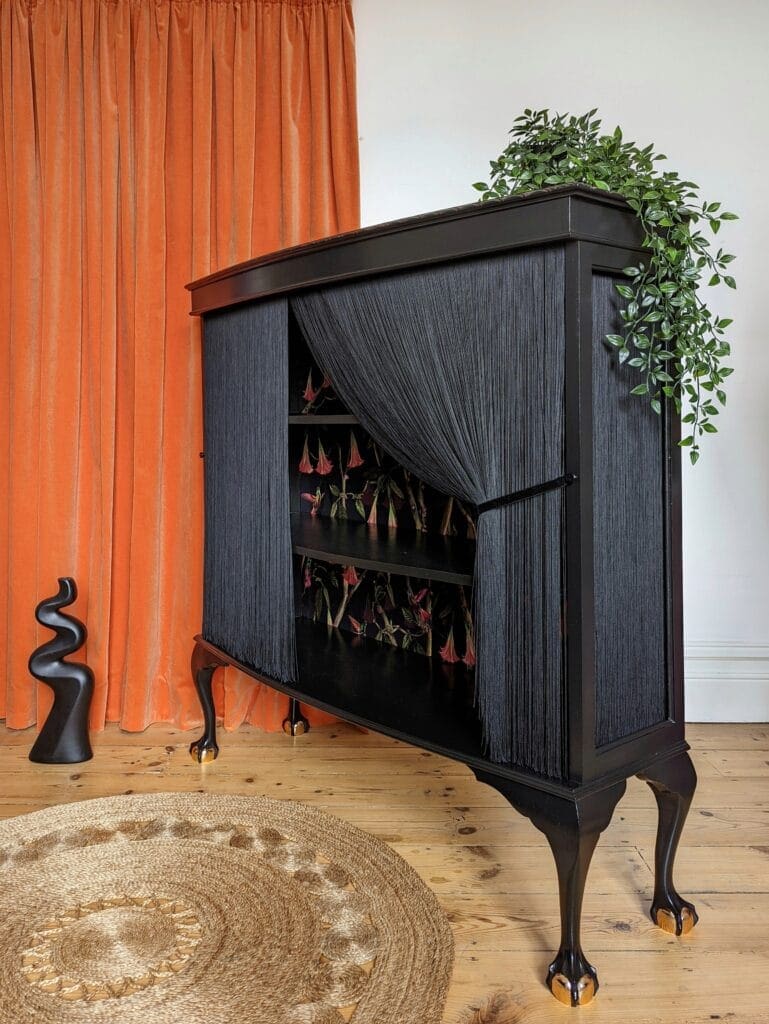 There is also the matter of style. Many people have preconceptions about how upcycled furniture looks – whether that's shabby-chic, decoupage or vintage but in fact the term just refers to the process it has undergone and pieces can have any aesthetic the upcycler wishes – even very modern. At Webb & Gray we create contemporary upcycled furniture employing a range of techniques to update, enhance and re-imagine the pieces we work on. The styles vary – from ornate cabinets in gold leaf to bold, modern storage in trending colours but they are always exciting, new designs and one off pieces.
There are lots of words professional furniture upcyclers use to describe what they do, like re-finishing, repurposing or re-imagining but there isn't really an alternative word that fully describes the process of taking something used and elevating it to something more desirable. Upcycling is a word that should be embraced for all it encompasses!
Happily though I think we are now starting to see the back of this stigma with the focus on sustainability meaning that upcycling is coming to be recognised as a skilled craft that has an important role to play in reducing the environmental impact of the interior design industry. Upcycled furniture can now be seen at international design shows and in leading interiors publications. People are finally beginning to understand! Webb & Gray recently exhibited a number of contemporary upcycled furniture pieces at the Design London exhibition which was the headline show for the London Design Week in 2022. I also demonstrated my gildiing techniques on stage as part of the Discussions series alongside Chris Billinghurst of the House of Upcycling. You can read more about it here.
Upcycled furniture is wonderful because there are endless styles available and to a certain extent it operates above trends. However, looking forward I think in general there is likely to be a move away from the decoupage heavy work of recent years to a more mixed style incorporating different techniques and finishes. I think we may also see more unpainted wood and also a broader range of styles of furniture being upcycled as people look for alternatives to the ever popular mid century modern. I think we may also see more smaller pieces being upcycled – lighting, homewares etc – in addition to furniture, as the demand for sustainable products increases.
Take a look in our shop to see the pieces we have in stock or contact us if you'd like to discuss commissioning a bespoke piece.
---