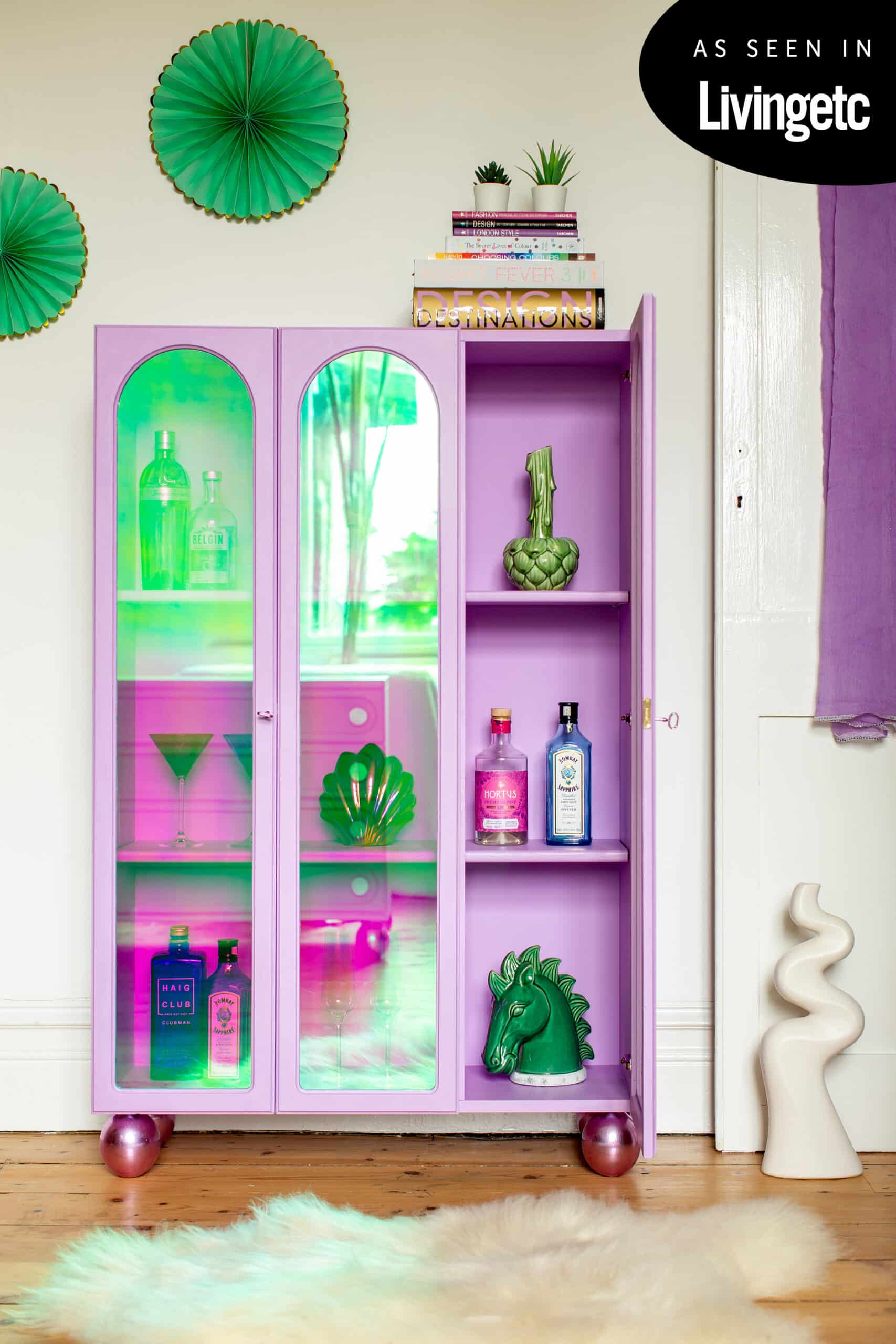 The Rise Of The Curio Cabinet/ And How To Style One
I was asked to contribute to an article on the Living Etc. website exploring the rising popularity of the curiosity cabinet and ideas for styling them. Below you can read my full thoughts on the subject.
The display cabinet has always been a favourite piece of mine. I've created quite a few over the years, from art deco designs to gilded opulence and modern maximalism. It's become commonplace for these types of cabinets to be used as drinks cabinets, with 'cocktail cabinets' and 'gin cabinets' particularly popular but recently I've seen a move away from this towards using them for what they were originally intended for – displaying treasured possessions.
I think one reason for this is that people are less interested in simply following trends, wanting to create a more personal and considered style of their own. They want their interiors to be an expression of themselves and to reflect their own stories and interests. Glass fronted cabinets are an ideal way to bring meaningful objects together and display them in a cohesive way.
So, how do you go about choosing the right cabinet to display your treasures? I'm a great believer in choosing something because you love it. I like to mix old and new styles in my interiors as well as within the furniture pieces I create. You don't have to stick to one style or era – an ornate gilded cabinet can look stunning in a minimalist space just as a sleek modern or mid-century design can provide a dramatic contrast to the elaborate details of a period property. Think about whether you want the cabinet to be a focal point within the room or to blend in with its surroundings. Consider what you want to display and make sure it will fit – both physically and aesthetically.
And where should you put it? A living room is a great place for a display cabinet as it can be enjoyed at leisure, providing a decorative feature for the room as well as a talking point. A hallway can also be a good location – display cabinets are usually slim so can be accommodated against a wall and will add personality and an eclectic museum-like feel. But really there are no rules – a curiosity cabinet could be great in the kitchen displaying interesting cooking ingredients and equipment or even in the bedroom. Why not create an interesting display of memorabilia for your guests to enjoy when they stay over?
As far as styling your cabinet goes, there are no rules about what pieces you can and can't include but don't over-do it! Choose a few key pieces as your starting point and build your collection around them. Go for a variety of sizes and heights. Bigger items will add weight and stop the composition feeling cluttered. Leave some spaces – don't be tempted to cram your cabinet full.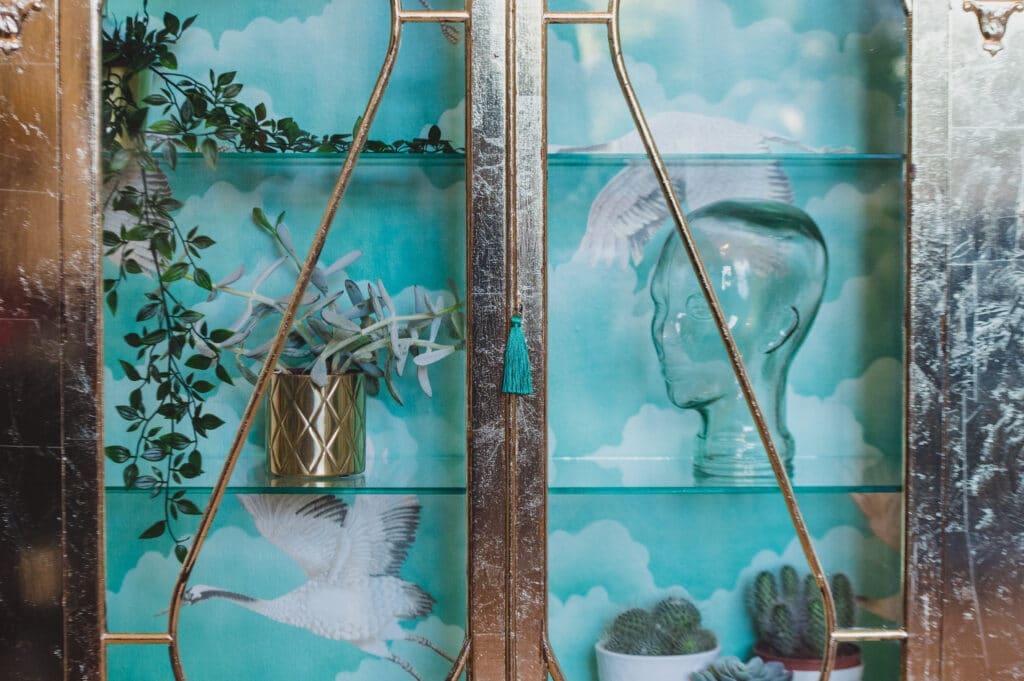 Think about texture too – contrast translucent glass pieces with solid items like books and add softness with plants. Smaller pieces should be grouped to stop them feeling lost. The rule of threes is very useful when it comes to arranging your objets and creating balance. I would recommend keeping items on top of your cabinet to a minimum – I favour a trailing plant or small lamp. You don't want to detract from the cabinet itself.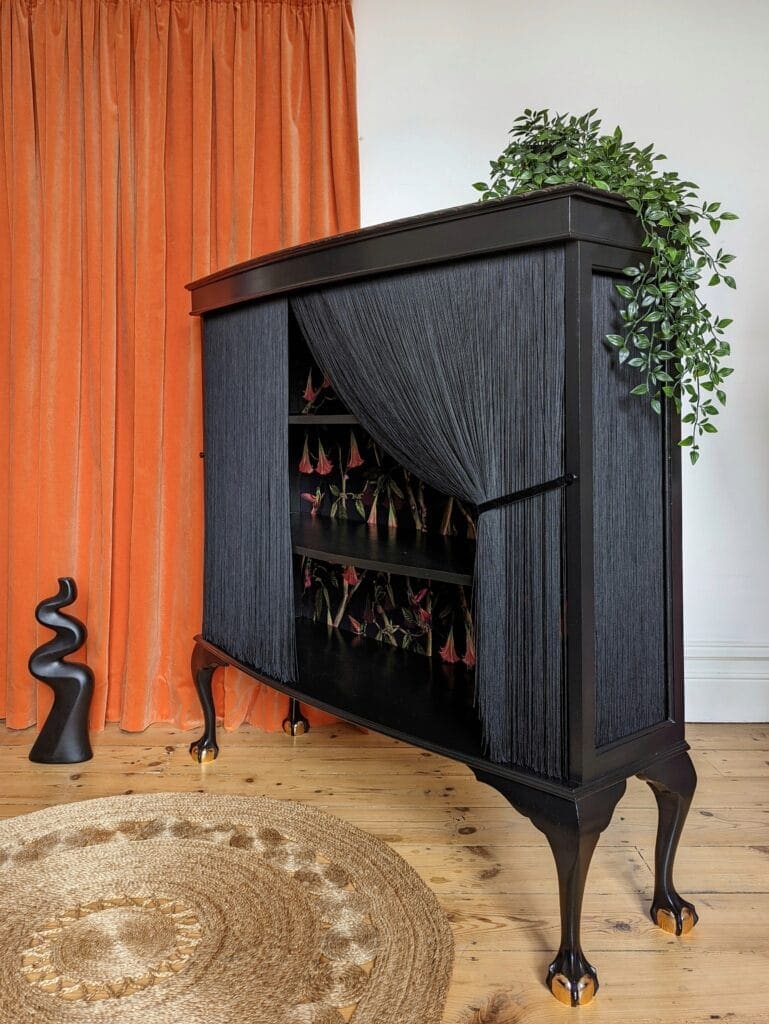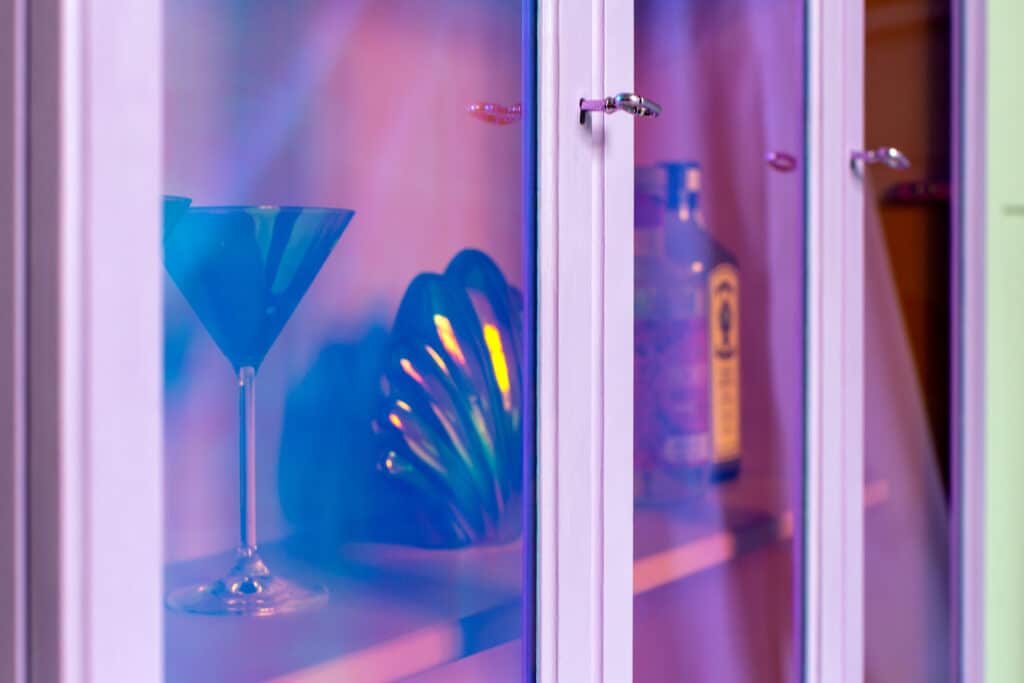 Sculptural ceramics, glassware and interesting curios all make good contents. The beauty of a glass fronted cabinet is that you can include treasured possessions that you wouldn't necessarily want to have out on a mantlepiece or open shelf, for example your granny's old china or a gaudy holiday souvenir! The cabinet will unite your pieces and make them look like a carefully curated museum display!
Youe can read the article itself on the Living Etc website. Take a look in our shop to see what cabinets we have in stock or contact us if you'd like to discuss commissioning a bespoke piece.
---