Viva Magenta/ Pantone Colour of the Year 2023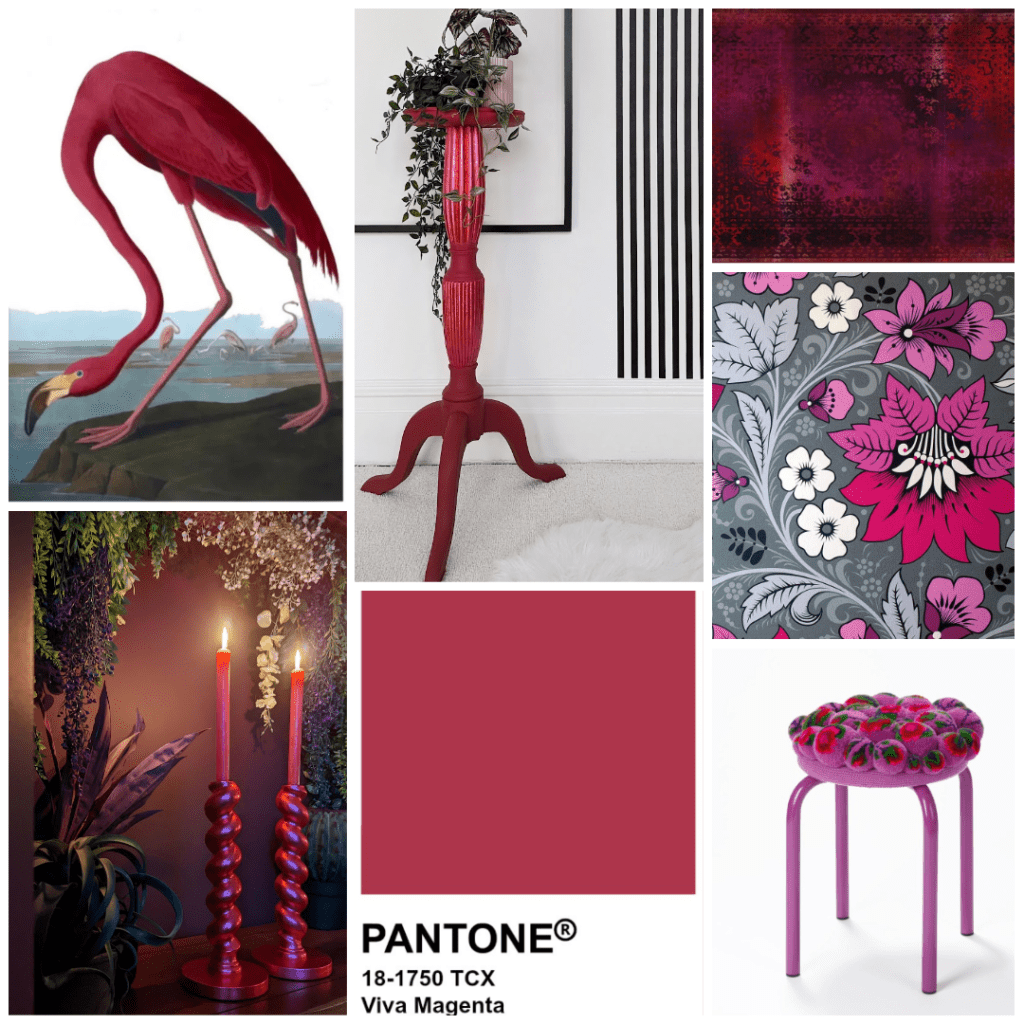 Bright, bold and very beautiful, Pantone's new colour of the year ticks all the boxes for me! Here's what Pantone have to say about it:
Pantone's Color of The Year, Viva Magenta 18-750, vibrates with vim and vigor. It is a shade rooted in nature descending from the red family and expressive of a new signal of strength. Viva Magenta is brave and fearless, a pulsating color whose exuberance promotes a joyous and optimistic celebration, writing a new narrative.
Viva Magenta is a great colour for interiors – it's warm and inviting but also lively and dramatic. If painting all four walls red is a step too far for you there are plenty of opportunities to add a splash of this daring shade. I've included some of my favourites above – clockwise from left;
Flamingo Print from John James Audubon's The Birds of America, 1827-38 available from the British Library shop (I have this on my dining room wall!)
Ruby plant stand by Webb & Gray
Kashan Remix red rug by Mineheart
Gilded Chunky Barleytwist Candlesticks in red silver leaf by Webb & Gray
Milana wallpaper in hot pink and grey by Olenka
Pompom stool by MYK Berlin
Inspired by Pantone's Colour of the Year 2023 'Viva Magenta' we have created 'Ruby,' this stunning tall plant stand in vibrant red. This solid wood vintage plant stand has been hand painted and waxed. The fluted carved details have been highlighted with red dyed genuine silver leaf. The hand gilded finish has a beautiful texture, a soft sheen and natural variations in colour. The silver leaf has been varnished for protection.
This piece would look great in almost any room in the house from a hallway to living room or bedroom and would work equally well in a period property or against a minimalist backdrop.
Other Webb & Gray products available in red…